Robin Young (@new_forest_robiny_oung), Moritz Grossmann Sales Agent, UK collector and friend of Moritz Grossmann is taking a bespoke piece on an epic adventure. He is riding the 6,700km coastline of England, Scotland and Wales – starting on July 4th and finishing 64 days and 1.5 million pedal strokes later on September 5th.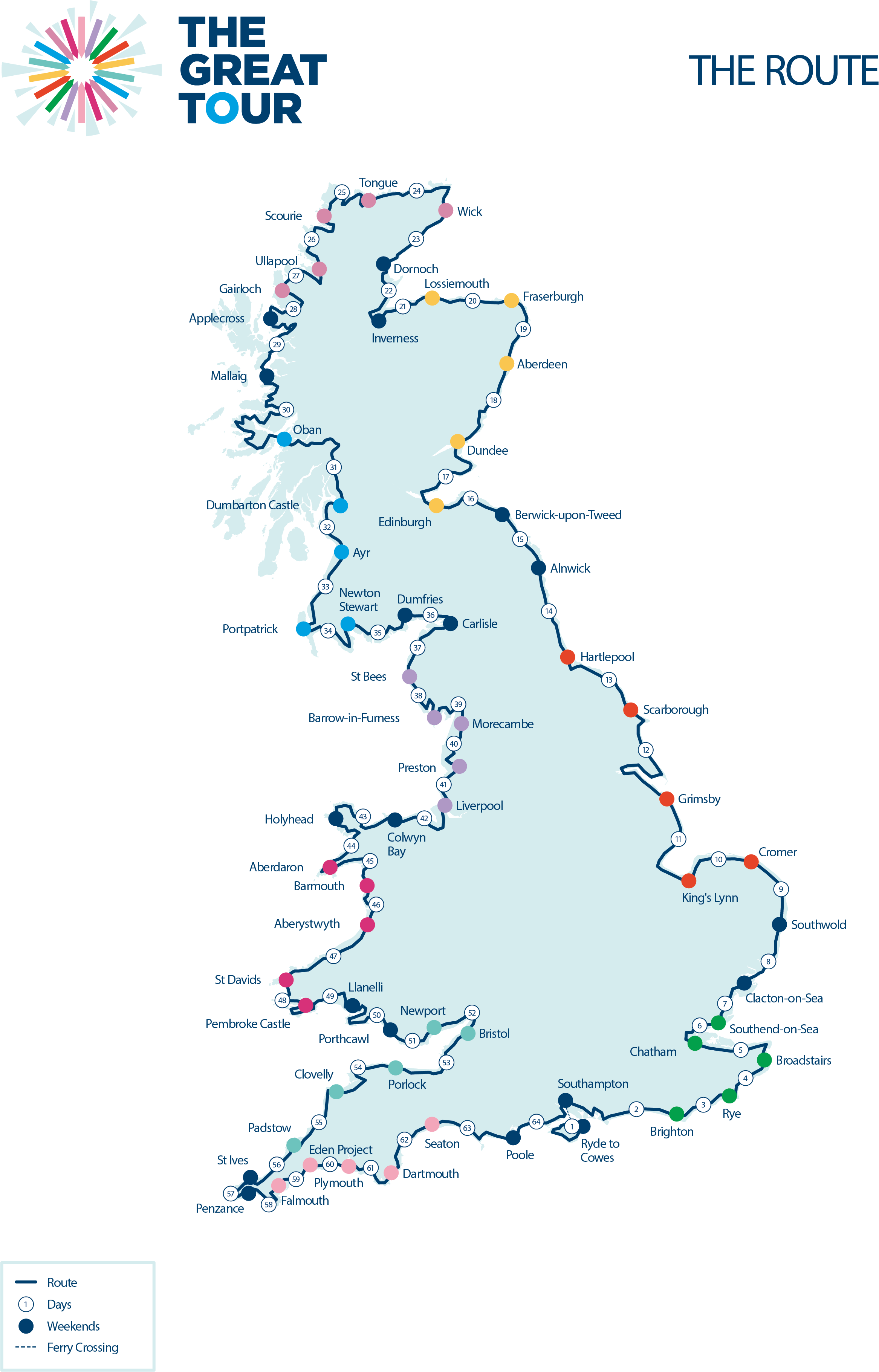 6,700km coastline of England, Scotland and Wales
Robin is the one in orange slurping a gel!
He is taking a bespoke TEFNUT Pure, with a steel case and blued hands to represent the sea. A selection of rugged straps from Hirsch and from Bark & Jack will help the watch survive the trip in style. Robin will wear the Great Tour Watch every day of the ride – unless there is a more famous guest for the day! Pop star Andrew Ridgeley of Wham! will wear the watch on day 1.
The event is taking place to launch an annual charity event which will raise money for projects and charities in coastal communities, health and the environment.
The watch will be sold to support fundraising at the end of the ride.